If you would like to receive our email notification, when this web is updated send us an email.
Web updated: 10 March 2009
Next day on the race track:
21st March 2009, Meeanee Speedway Napier, National Series Round 11
---
Latest news... we won!
10 March 2009
Yes, the Midget 25 team finally came up trumps with a win on Saturday night in the NZ Midget Grand Prix. This is Scott's first feature win at Western Springs Speedway, a goal he has had for the past 8 years! Cool pics and audio can be found on www.midgetracingnews.com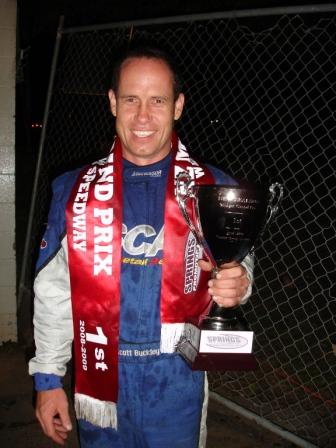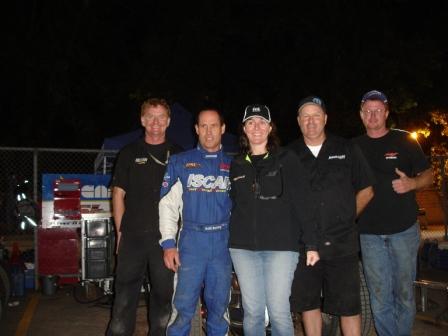 The dismal results from Nelson's NZ Midget champs have been posted on the Results page and here are a few pics from the Top of the North speedway. Hover over pics for comments.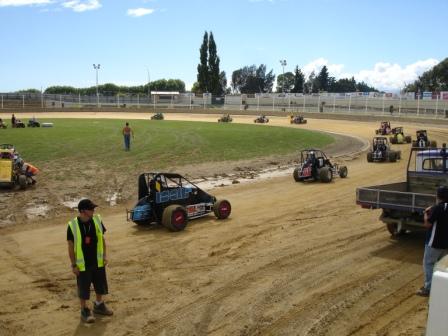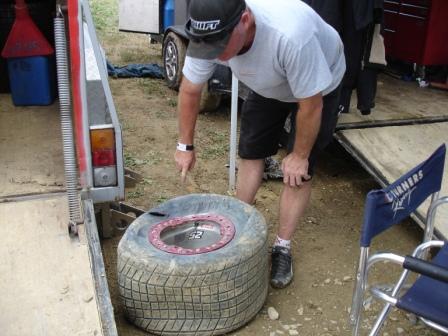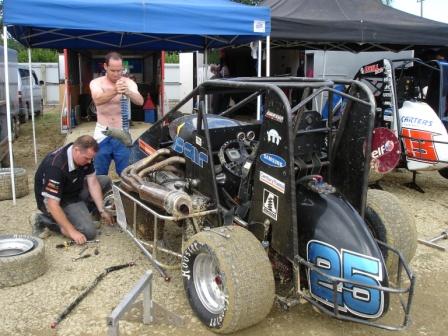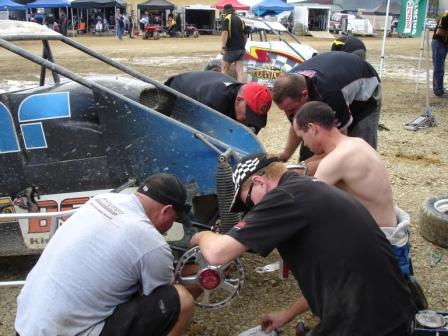 And finally for this update another damage pic from the International 30 lapper...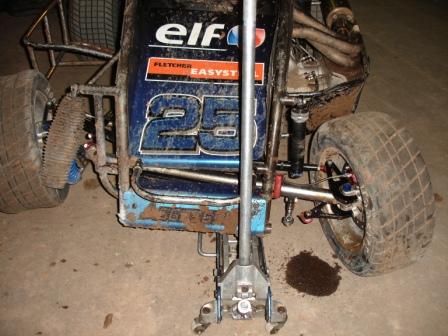 Older news...
28 February 2009
Unfortunately tonight's meeting has been rained out and there is no rain date. In this update we have the results of the 4 rounds of the International Series at Western Springs Speedway. Results from the NZ Midget Champs in Nelson, and more pics are to come soon :-)
27 January 2009
This update brings you the results of the last 3 meetings at Western Springs, Stratford and Kihi Kihi. The calendar has also been updated - please note there will no meeting at Huntly in the NMCS. And here are some pic's from the last few meetings...hover over pics for notes.